July 11, 2021
Last year, when the pandemic started to improve a little, I knew I wanted to celebrate the start of the High Minds journey with those who have helped and inspired me along the way, so I reached out to 3 people that I knew would make this night one to remember.
The first, being my girl:
Sinead Lawlor
, an incredible fashion designer (ah you know yourself doing stuff Mary J Blige and whatnot) who moved back to Ireland from NYC a few years ago to start her own homeware brand: Gathered Edge. Keep an eye out on her
Instagram
for more on that one.
We mapped out a vision together to create a beautiful setting to support both of our stories. After a serious amount of video calls during the pandemic, we established that we wanted to create an atmosphere through the table that would feel refined, yet warm, and most importantly: a table that would invite people in. The idea of making our own placemats came up very out of the blue and was an amazing focal point for both the food and the table. The homely feel of the quilted placemats, the naturally dyed fabrics, and using High Minds bongs as our vases made for quite the setting. The table cloth and napkins were naturally dyed by Sinead with the addition of the cross stitch as a nice little touch.
Originally I considered cooking this meal myself but then I began to open up conversations with the next person, my dear friend
Cúán Green
. For those of you who don't know him, Cúán is the founder of
ÓMÓS
; as it says on its IG profile "A mindful community, focused on food and farming in Dublin, Ireland." and that it is. After living in Copenhagen for 3 years working in restaurants like
Geranium
and
Noma
, his pining for the Irish shores was strong and he moved back. After I asked him to take the lead on the food, we chatted at length about High Minds and its ethos, and how he could align with that pillar in what the dinner would represent.
A few days before the dinner, the physical prep started with a day of foraging. I was expecting to be taken out into the near countryside, but instead, Cúán took me to his spots around Dublin City in the search of fig leaves, elderflower, and rugosa roses. All of these elements were used throughout the dinner alongside his range of other items that have been foraged and preserved.
From the shots you will have seen scattered through our social channels, you know that the food was insanely beautiful and I can also comment personally that it was one of the best meals I have ever eaten… I may be slightly biased though.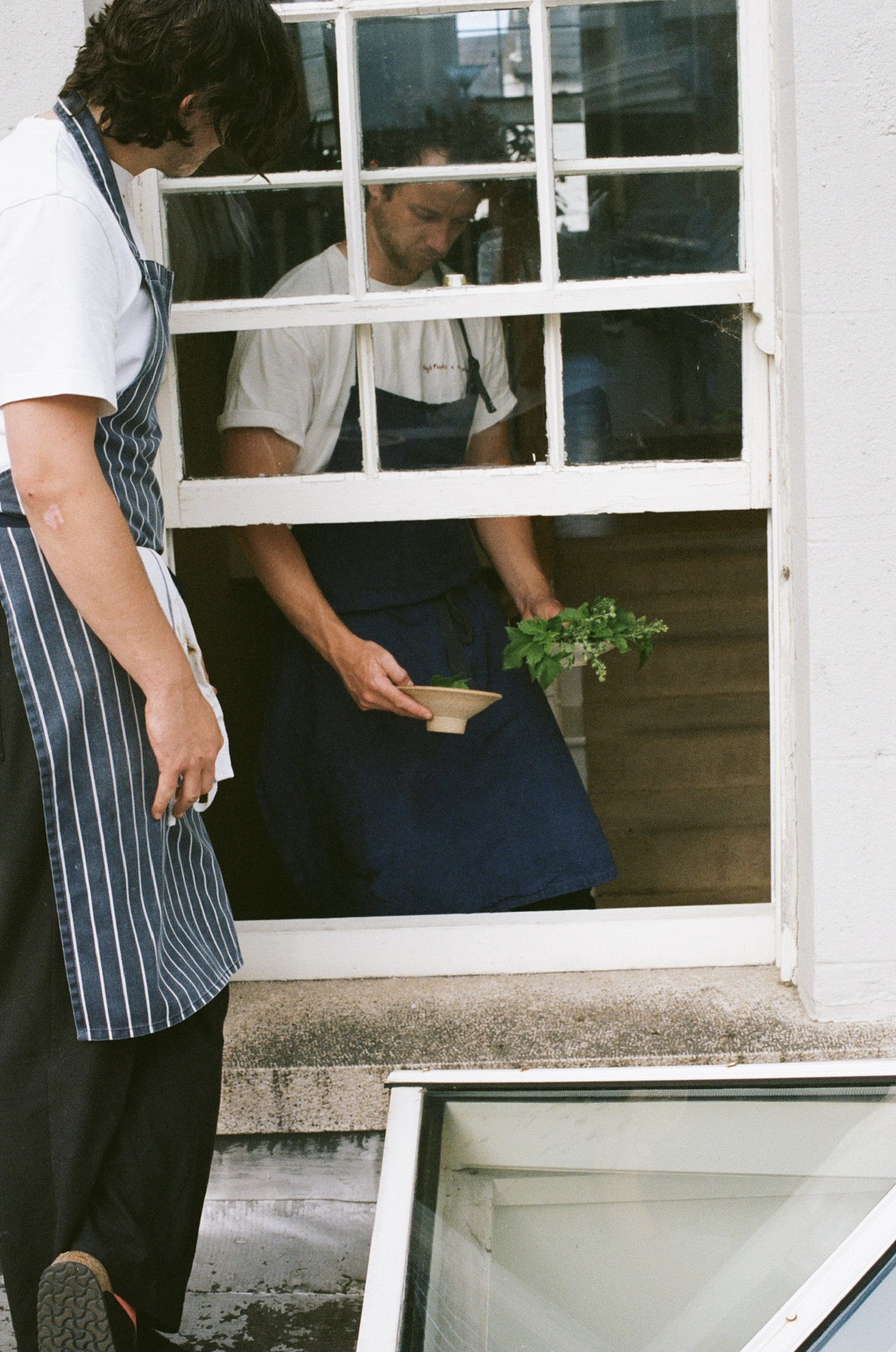 The final person who I asked to join us to capture the whole event was
Ran Cai.
I knew Ran through his work in Dublin-based store
Indigo & Cloth
. From getting to know him and his creative eye over the past few years, I knew he would be the perfect person to capture the smaller intimate details and moments of the evening while providing a sense of what the whole evening was about and he did quite the job at that. The whole event was beautifully shot on 35mm film.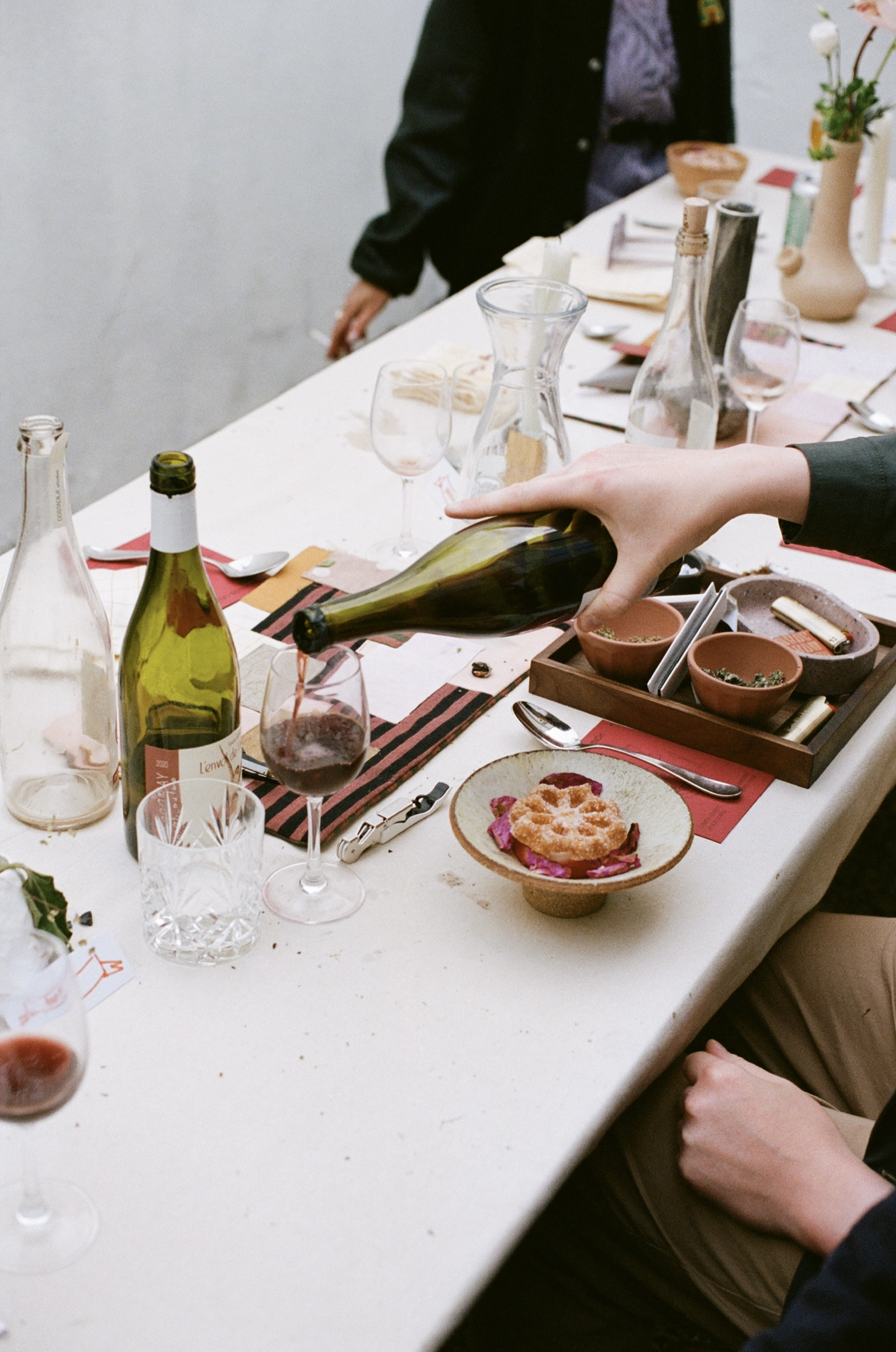 Ran captured the event so well, that we received lots of messages about the possibility of doing another High Gatherings event- which we think we will just have to! If you're interested in future events, reach out to us and we'll put you on the interested list.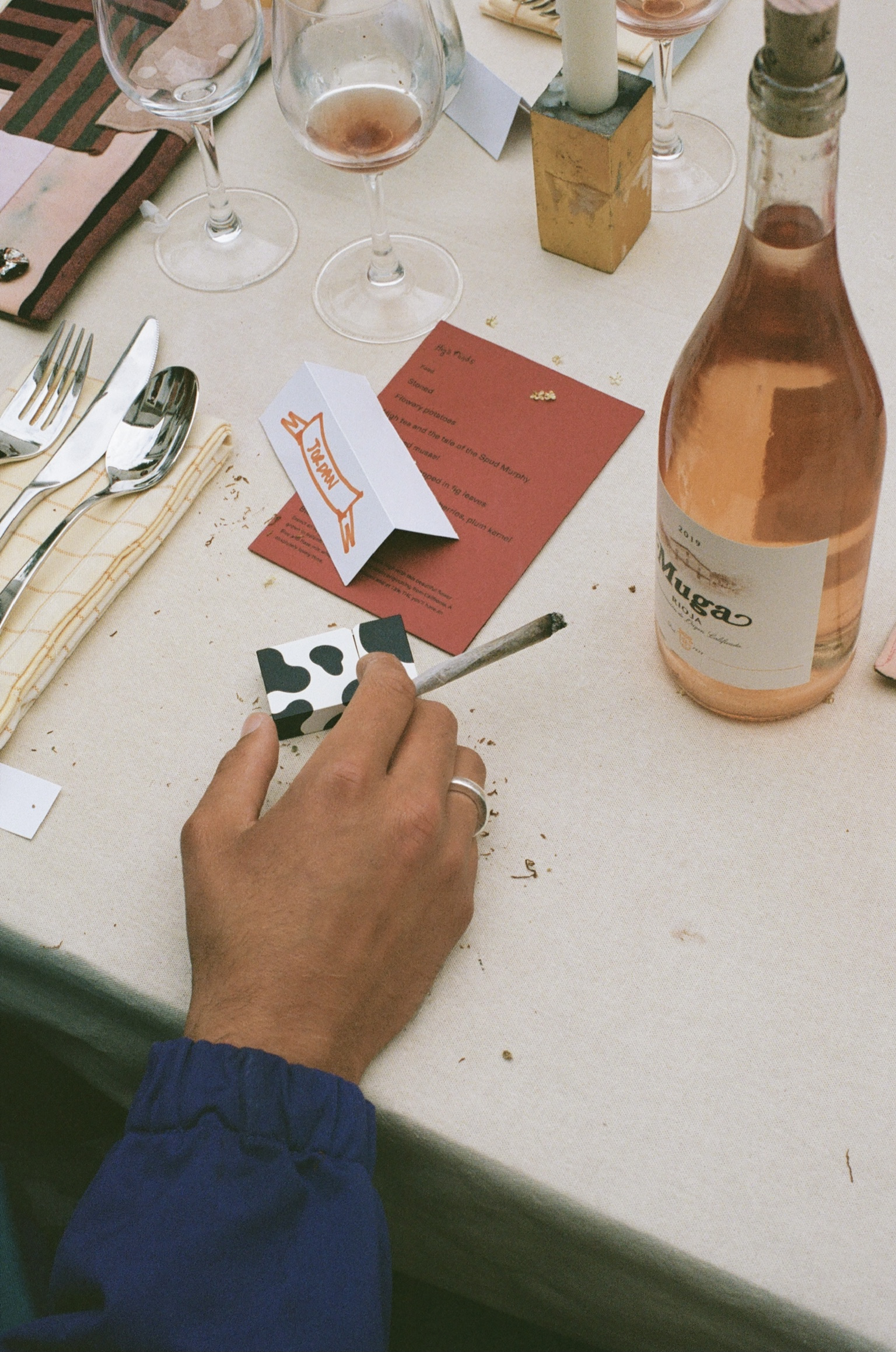 You can check out a lot more of the photos on
our Instagram story highlight
of the evening.
Stay safe,
Dee
April 20, 2021
4:20 PM: The time that a group of Californian high school students in the 70s would head out after school to find an abandoned weed crop, using a map by a local grower. The time then became a code for many to inhale those delightful aromas. One of those students grew up to become a roadie with the Grateful Dead and from there the time stuck, with the word of mouth of the new term spreading to their followers. This has since become the day and hour to celebrate this wonderful plant, so much so we decided to launch on this very day.
High Minds is an independent Irish company bringing you a collection of beautifully designed objects and experiences centralized by weed to people around the world. We are starting with a selection of items that we have both curated from further afield as well as designed in-house.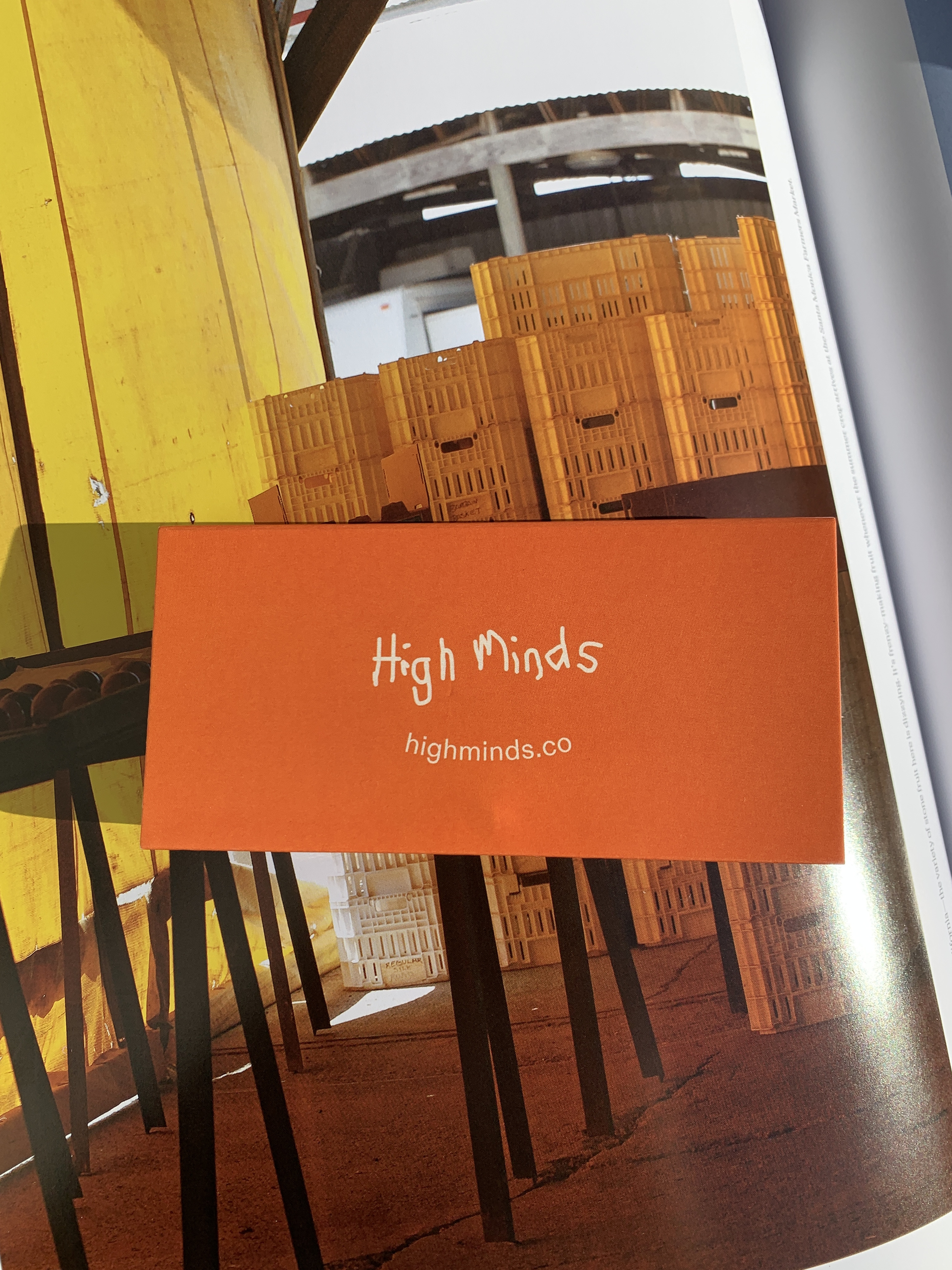 In the next year and beyond we will be bringing out some amazing projects and collaborations that we can't wait to share with you, but until then take a look around the store, grab a smoke pack, share the love or say hi.
A big thank you to everyone who has supported me, given me advice or listened to me while I was dreaming this up. A special thank you goes out to Portland-based artist, Tina Snow Le from the Project
Earth to Her
, whose beautiful video sits front and centre on the website. Earth To Her challenges the visual culture of cannabis, and explores the essentials of well-being, through the lens of design.
Thank you for reading, supporting, and sharing and hopefully we'll catch you for a peace pipe sometime in the future...
Stay safe,
Dee
March 14, 2021
It's been over 16 months since the idea of
High Minds
was conceived and that has grown very organically for me. But let me tell you (in short) before I do an "official release for
High Minds
" of what we are about:
High Minds is a company centered around beautifully designed goods for weed lovers, we will first be an online store launching in April.
But enough of that, I wanted to share this super interesting collaboration we have been working on since late last year.
The Relationship between Jazz and Weed
Jazz provides a personal listening experience no matter where you are or who you are with. But when a human is in a High Minded state it takes you into its arms and brings you along for the ride and I can now see why it was so prevalent in the 1920's with Jazz musicians in the underground clubs. This sparked my interest into exploring the relationship between the two.
Ever heard of the term '
Jazz Cigarette'?
That's what they use to call joints way back when in the underground clubs. But when you think about it, those places of Jazz worship were almost like minimal dispensaries themselves because they weren't only smoked, but sold to the legends that would pass through. But as the USA made weed illegal state-by-state starting in the 1930's, weed's prevalence within the Jazz scene started to drop, but it didn't diminish completelyThe smoking session musicians would continue to do their thing in the changing room and start to be called 'the
vipers
'.
There's a great story about the legend Louis Armstrong, who is quite known for his love of weed. Sometime in the early 1950s, Armstrong and President of the United states, Nixon, crossed paths at an airport and asked Armstrong to pass through customs with him. Armstrong has quite an ironic surname at this point in the story, as Nixon's team would carry his heavy luggage across the customs line and due to his status as President, nothing would be checked. That luggage was filled with 3lbs of flower and in case you didn't know Nixon was the main instigator in the
War on Drugs
.
As the years have gone by there have been
records
released about the deep relationship between Jazz and weed and many a story about many musicians smoking. During lockdown I had been chatting to my pal Brian from
Grooves Ahead
who was telling me about this podcast he was helping out on the sound side of: Tokyo Jazz Joints. At this point I was already in the research stage of looking at all the connections between Jazz and weed, but when a podcast steeped in Japanese aesthetic and tradition within jazz landed on my doorstep I had to reach out.
Tokyo Jazz Joints
is an ongoing, audiovisual research project created by photographer Philip Arneill and broadcaster James Catchpole, documenting a rapidly vanishing culture since 2015. Philip and James both lived in Japan for over 20 years and the project's accompanying podcast shares the many stories behind their pseudo-religious pilgrimage around the unique beauty of Japan's hidden world of jazz kissaten.
There were many conversations to lead up to this point and we are delighted to get our t-shirt collaboration out into the world. With the purchase of the t-shirt you'll also get a limited edition jazzy highs smoke pack (see below) and TJJ kissa coaster. From 2pm on Sunday the 14th March, you'll be able to cop yours
here
.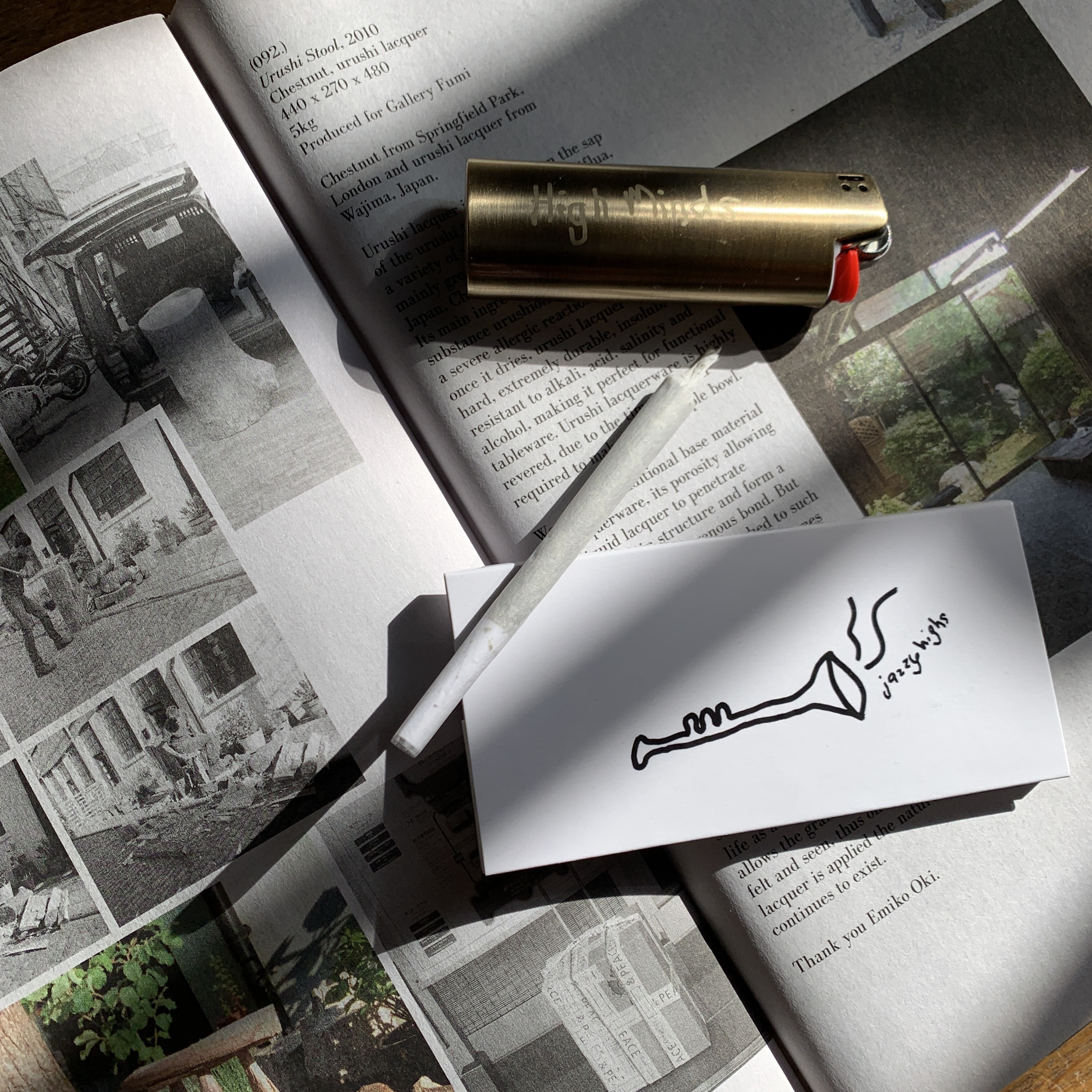 Thank you so much for reading, supporting and sharing and hopefully we'll catch you for a jazz cigarette sometime in the future.
Dee

You can listen to the jazzy highs playlist over on Spotify